Associate Certified Coach (ACC) of the International Coaching Federation
Certified Positive Intelligence Coach (CPQC)
Led, as managing director, a social entrepreneur organization into self-organization
15 years of international professional and executive experience in social innovation
Personally advised more than 100 social entrepreneurs in Europe
Founded and initiated 10+ organisations and programs
Taught Adaptive Leadership at the Harvard Kennedy School
Master of Public Administration (Harvard Kennedy School)
Master in philosophy/German literature with focus on artificial intelligence and cognitive science
My Background
Coach and Organizational Developer
I always wanted to know: How and why do people think and act? In my studies of philosophy and literature I was fascinated by analytic philosophy of mind, consciousness and language. And I was a geek, anyway. On the side I programmed software for my social start-ups. I specialized on artificial intelligence and cognitive science.
Later, at the Harvard Kennedy School, I immersed myself in negotiation strategy, system dynamics and leadership. In the team of Prof. Ronald Heifetz I taught "Adaptive Leadership", an unconventional and very powerful leadership approach that would later be useful practically every single day of my professional life .
Through Adaptive Leadership I understood two things: Leading and being the boss are not the same thing. And: Good self-perception and reading group dynamics are requirements for good leadership and for social transformation. I began regular yoga practice and Vipassana meditation.
In 2015 I read "Reinventing Organizations" by Frédéric Laloux and was inspired by his case studies of self-managed organizations. As a managing director, I initiated the transformation of Ashoka Germany, a growth funder for social entrepreneurs with more than 20 employees and €2.5m turnover, into a self-led organisation without formal hierarchies.
Over 18 months and together with organizational developer Bettina Rollow, we developed and strengthened the inner work competencies in the team needed for such a transformation. These are primarily: self-contact, meta-reflection and conversational quality.
At the end, we led the organization as a collective. We eliminated all hierarchichal titles. Today, the leadership structure of Ashoka Germany has been compiled into a "Code of Conduct".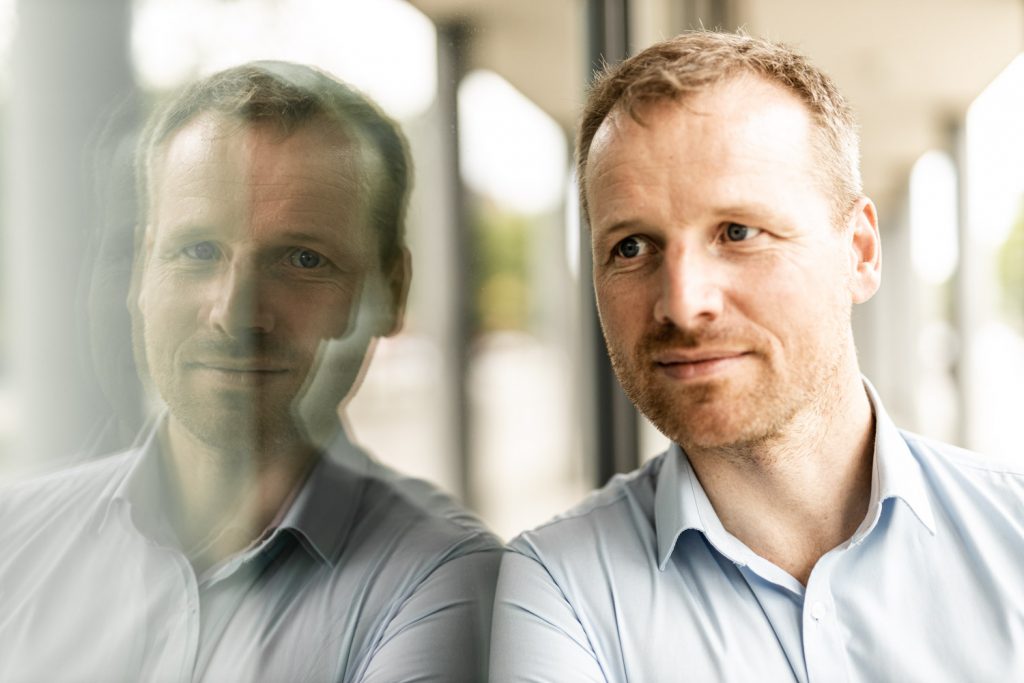 The effect was not only huge internally, it also had impact externally: The German weekly "Die Zeit" covered us in May 2018. We were a finalist of the XING New Work Award 2020. I began to consult to other organizations on a similar path, both social startups and businesses.
I trained to become an executive coach, to connect even better my leadership experience with inner work. Today, I am an Associate Certified Coach of the International Coaching Federation, which is considered the gold standard in the industry.
In 2020 I co-founded the "Inner Work Alliance". It consists of experienced entrepreneurs and coaches who have lived self-organisation for many years – and who want to provide other organizations with a tangible experience of these new leadership cultures.
Certificates, memberships, partners:
Social Entrepreneurship Pioneer
I founded my first social initiative at the age of 19. I and two friends of mine did not want to accept that a quarter of all students drop out of university. We founded a counseling network for college and career choice that eventually covered more than 200 high schools. That was when I experienced: If you roll up your sleeves, you can change something in society.
After graduating I was curious: How can I turn improving the world into a main job? I worked for big private foundations like the Robert Bosch Foundation – and learned how to advance innovative social projects with funding and know how.
After five years in philanthropy I switched to Ashoka, the world's largest network supporting social entrepreneurship. This meant specializing on the support of social founders. I was fascinated how purpose, business and society can be combined.
Over 10 years at Ashoka I built numerous new programs, platforms and service providers together with partners to support social entrepreneurs. They are shaping the scene in Germany and Europe to this day.
With Ashoka, I also directly supported more than 100 social entrepreneurs in Germany and Europe: through start-up funding and with my expertise on financial strategies, scaling methods, impact measurement and leadership models.
I worked with foundations, private donors and investors, with the federal government, associations as well as with companies like Google, Zalando, McKinsey & Company, Hubert Burda and Boehringer Ingelheim.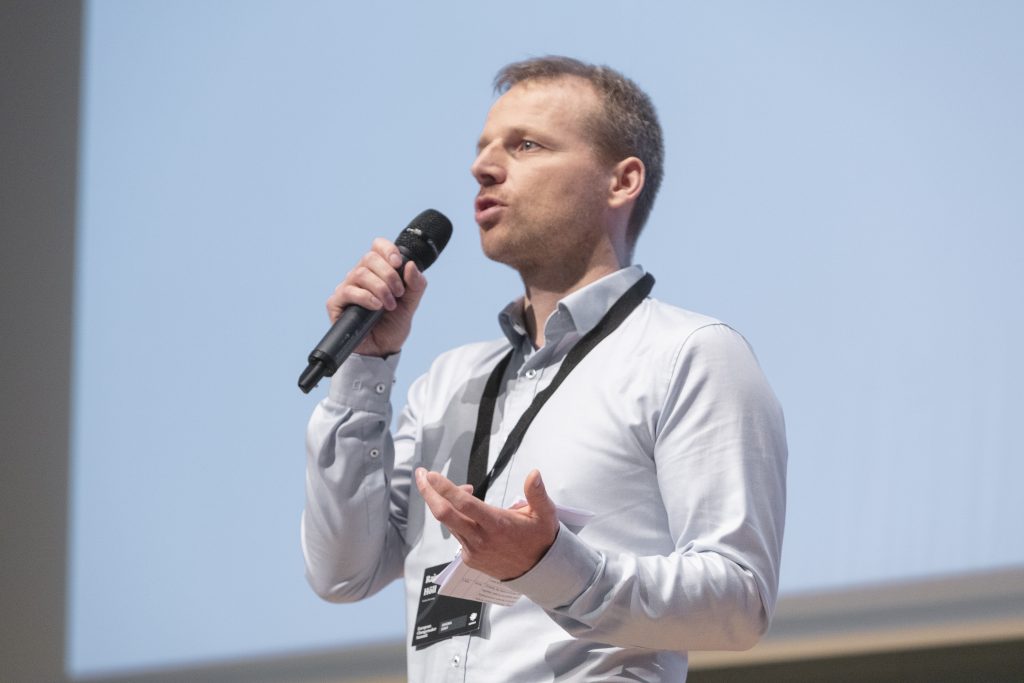 Internally, I held several different roles and executive positions at Ashoka Germany: I led the search and selection of the supported founders. I was CFO, COO, managing director, partner. As fundraiser, I raised six-figure grants and donations and was the internal organizational developer. In my last role for Ashoka Europe, I led the selection of new social entrepreneurs across 25 countries.
For several years, I was a member of numerous advisory committees and expert juries for social innovation. Until today, I am a member of the founder's council of the foundation "Stifter für Stifter" and serve on the board of a number of trust foundations.
Affiliations and memberships:
Start-Ups and Expert Committees
I designed, initiated or founded these organizations and programs.
So far, I was a member of these expert comittees
Deutscher Integrationspreis
Deutschland – Land der Ideen
Digital Top 50 (McKinsey/Google/Rocket Internet)
Google Impact Challenge Europe on Online Safety
Next Economy Award
Start Social
Talks, Interviews, Publications
MyCollective (2022, November 20): "Rethinking hierarchy – how anyone can improve their work culture", Podcast interview with Dr. Ricarda Engelmeier for the series "Get Inspired"
Breidenbach, Joana (2022, July 29): "Führung, Coaching und Kontrolle", Podcast interview for the series "Being Underwater"
Talents4Good (2021, June 21): "Führen ohne formale Hierachie", Talk at the "Inspiring Lunch People & Culture" of Talents4Good
International Coaching Federation (2021, June 10): "Brauchen Social Entrepreneurs ein großes Ego?", Talk at the ICF Germany Social Impact Day 2021
Südwestrundfunk, SWR 2 (2021, April 29): Radio interview for the feature "Soziales Unternehmertum – Profit ist nicht alles" by Christine Sievers and Nicolaus Schröder
Leadership Choices (2021, March 26): "Rainer Höll, was unterscheidet einen Chef von einem Leader?", Podcast interview for the series "Leaders Talk"
International Coaching Federation (2021, March 05): "Coaching, new work & social entrepreneurship", Podcast interview with the International Coaching Federation Germany
Höll, Rainer (2019): "Why social change needs inner work, what New Work feels like, and why you should read this book. Foreword by Ashoka Germany", in: Joana Breidenbach, Bettina Rollow, New Work Needs Inner Work (Ashoka Edition, S. V-IX). München: Vahlen
Ashoka Deutschland and McKinsey & Company (2018): The skilling challenge. How to equip employees for the era of automation and digitization – and how models and mindsets of social entrepreneurs can guide us. Study. PDF file
Höll, Rainer (2017): Warum alle über Kooperationen reden – und warum es so wenige von ihnen gibt. Keynote at the Haniel conference "Gemeinsam mehr erreichen – Innovative Bildungskooperationen gestalten" on 15 November 2017. Unpublished.
Höll, Rainer (2017, January 31): Social Entrepreneurs and Their Crazy Ideas – Migration and Integration. Talk at the Digital Life Design Conference 2017. [Youtube] Accessed at https://www.youtube.com/watch?v=SJMi4g6SCT0
FASE, Ashoka Deutschland, BMW Stiftung Herbert Quandt, McKinsey & Company (2016): Taking off. A hybrid investment fund to unlock the growth potential of social enterprises in Germany. Study. PDF file
Höll, Rainer (2016, Juni 20): 15 Social Entrepreneurs and Their Crazy Ideas. Talk at the Digital Life Design Summer Conference 2016. [Youtube] Accessed at https://www.youtube.com/watch?v=nlXKcpgPP6M
Höll, Rainer (2012): "Wie bereite ich (m)eine soziale Innovation auf Finanzierung und Verbreitung vor? – Das Jonglieren mit Rechtsformen in der Praxis von Social Entrepreneurs", in: npoR – Zeitschrift für das Recht der Non Profit Organisationen (Heft 1/2012, S. 11-14). Hamburg: Bucerius Law School
Höll, Rainer (2012): "Engagement und Erwerbsarbeit bei Social Entrepreneurs" in: Engagement und Erwerbsarbeit in Europa. Organisations- und gesellschaftspolitische Herausforderungen und Modelle. (S. 120-122). Frankfurt und Berlin: Institut für Sozialarbeit und Sozialpädagogik e.V und Bundesnetzwerk Bürgerschaftliches Engagement (BBE). PDF file
Höll, Rainer (2012): "Wie Social Entrepreneurs und Wohlfahrtspflege gemeinsam soziale Probleme lösen können", in: Joachim König, Christian Oerthel, Hans-Joachim Puch [Hrsg.] Soziale Nachhaltigkeit – wer erzieht, pflegt und hilft morgen? Documentation of the Consozial conference 2011. Nürnberg: o.V. PDF file
Höll, Rainer (2011): "Problemlöser mit unternehmerischem Geist", in: Die Stiftung. Magazin für Stiftungswesen und Private Wealth (Spezialausgabe Social Entrepreneurship, Dezember 2011, S. 6-8). Frankfurt: "Die Stiftung" Media
Höll, Rainer und Oldenburg, Felix (2011): Wie überwinden wir Hürden für soziale Problemlöser? Sechs Ansätze zur Verbreitung von sozialer Innovation und Social Entrepreneurship in Deutschland. Ashoka position paper. PDF file